I collaborated with Graff.io Arts to produces a series of beautiful digital collages.
I took iconic pieces and gradually rebuilt them with layer upon layer of texture.  I often exceeded 100+ layers, as a bi-product I generated a new animation process as part of my practice.  By displaying each layer as a stop frame animation and using new frames to create transitions, the augmented reality layers on each one of these print are more than just another animation - they offer a real insight into all of the pieces that never made it, the failures, the cast-offs.   
These iconic pieces of work get remixed as BOYD takes / reworks and rebuilds them with layers  upon layers of digital bastarisation.

This is an Augmented Reality Art Print & captures the creative process, showing over 500 high res frames, each one of them an original piece of art.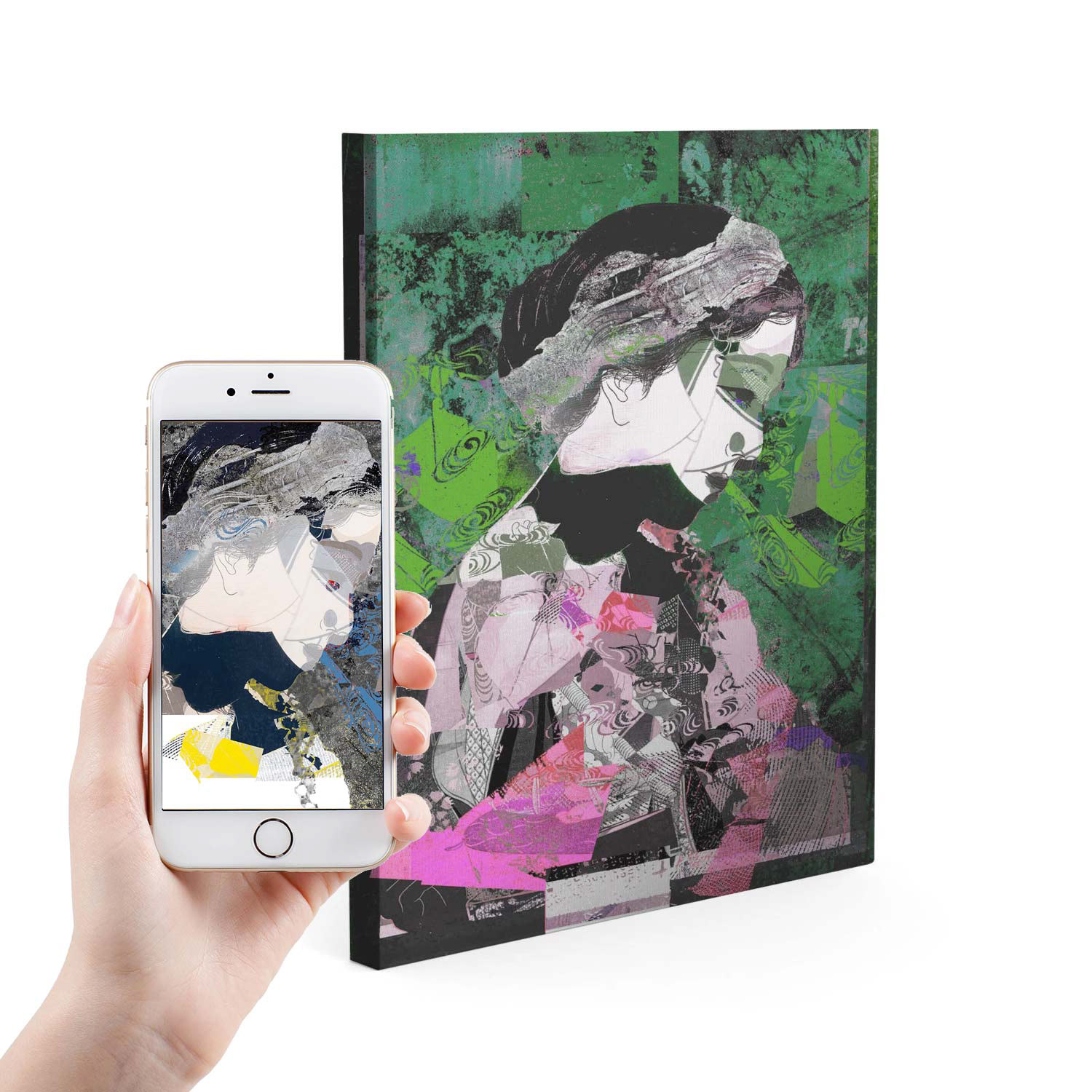 Working with Graff.io studio, BOYD has created two sets of prints. The first set, Feeling Geishas is elegant and calm and presented as graphic art prints. The second set, Dreaming Geishas has richer colours and simpler, bolder compositions. These are presented as box canvas prints.